Kiev, Ukraine
The best coffee, restaurant ,cocktail and accommodation in Kiev,Ukraine.
Halfway between Europe and the Russian-aligned, former Soviet Union States, Ukraine is a country in perpetual transition. While struggle in the eastern part of the country makes headlines internationally, the capital city, Kyiv, remains wholly untouched by this conflict's instability and violence. Safely located hundreds of miles from conflict, a rising tide of culinary exploration and sustained, low costs have made Kyiv one of the most attractive, off-the-beaten path destinations.
Simply put, a visit to Kyiv involves a never-ending stream of high-quality cocktails and world-class restaurants. The only sign to remind you that you're not in Western Europe is the bill, which you'll be hard pressed to push above $35 per person at even the most expensive destinations (including cocktails!). Add that to a budding arts scene, hip speakeasies, fascinating historical sites and a beautiful stretch of beachfront amusements directly across from the downtown area (in the summer). Kyiv might just be the continent's best-kept secret.
If you're traveling to Kyiv for business, you'll no doubt have meetings near Kryshatik Street, the Ukrainain equivalent of Times Square. This is also the best place to start your morning. Walk through the Bessarabsky Market for a taste of the local fruits, vegetables, meats and fish that Ukraine has to offer, including the "babushki" (Russian for grandmothers, but meaning old ladies) joyously pushing their wares from behind their stands.
You can't go wrong visiting Kyiv. It is a relatively easy flightpath (one stop through Western Europe). It feels familiar, exotic, rustic and urban all at once. And for less than a cost of an appetizer in London, you can experience a world-class meal at one of the rising stars of Eastern Europe.
 
To Caffeinate:
ONE LOVE COFFEE
Cross the street into the Pinchuk Art Center, Kyiv's most modern art gallery. If time permits, treat yourself to a tour of the space on your way up to One Love Coffee, located on the 6th floor of the complex. This modern space is our top pick for coffee. Kyiv has a thriving coffee shop scene, but a few things make One Love extra special. First is the space – stark, minimalist, white décor and beautiful, modern, red espresso machines make this feel more like a movie set than a real-life Café. The view is the second winner, looking out onto Kryshatik Street and the busy marketplace. Finally, the selection – some of the finest teas and coffees in the city. Lattes come a dime a dozen in Kyiv, so we took advantage of the opportunity to try their single-origin Ethiopian Chemex pour-over, a rare find in the country. The beans were well-roasted, flavorfully-brewed and exquisitely presented. And at $2 for a small portion, they were an extra-special treat.
To Eat
For a meal, a visit to one of Dima Borisov's restaurants is a must. A successful restaurateur with a growing family of nine locations, Mr. Borisov is one of Kyiv's reigning culinary kings. His portfolio spans classical Ukrainian to modern, innovative fusion restaurants. Borisov's empire relies almost entirely on locally grown and produced ingredients (with the exception of some very high-end imported ribeye steaks.)
We sat down at Oxota Na Otvets (The Sheep Hunter), a modern Asian-fusion steakhouse with striking design features and a world-class bartending staff. Highlights from the kitchen included the tuna tartare, which was as silky and fresh as we've had anywhere. The lamb back was delicious – a unique cut of meat seasoned and cooked to perfection and just "lamby" enough to taste unique without overpowering the plate. However, the fried carp in Chinese vegetables was the highlight. Carp, a traditionally unglamorous bottom-feeder, is a staple of both Chinese and Ukrainian cuisines. Native-Ukrainian vegetables (onions, tomatoes, peppers, eggplant) in a light but flavorful Chinese sauce perfectly melded these two distant culinary traditions in an exciting, new way. If you're on the expense account, you can't beat the rib eye here. It is a dry-aged, American import and some of the best steak in the city.
(Photo credit Richard Casteel.)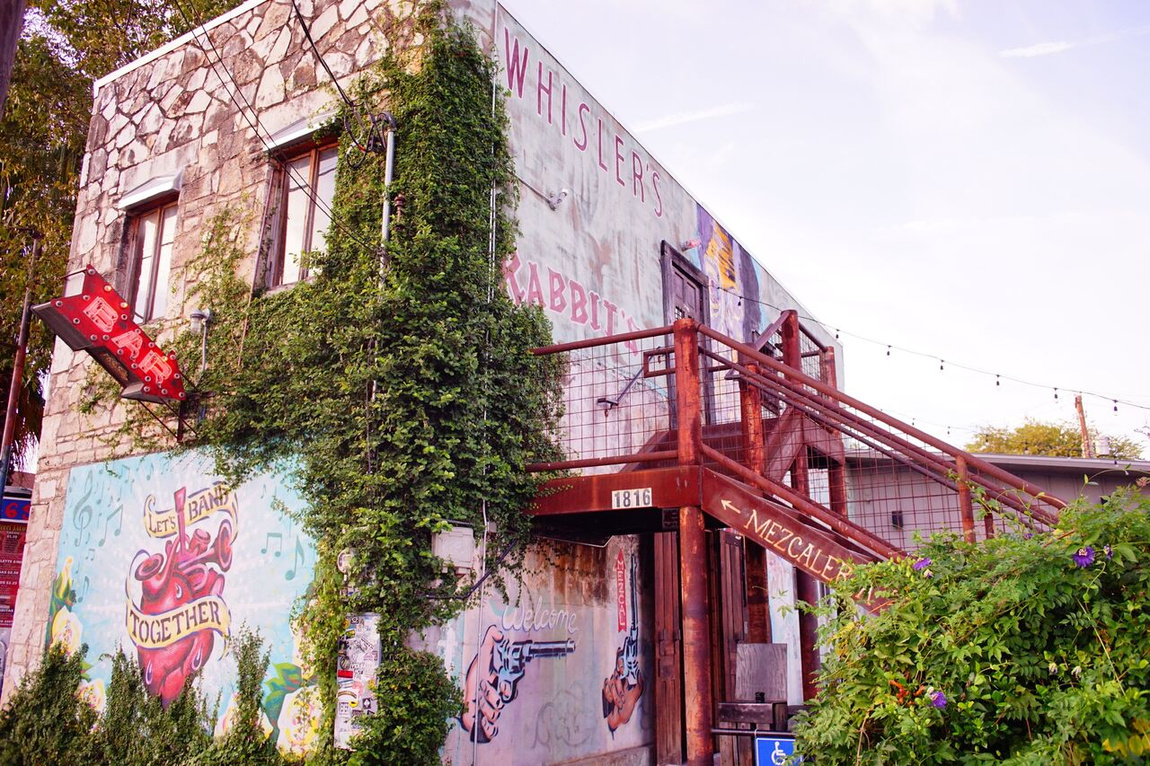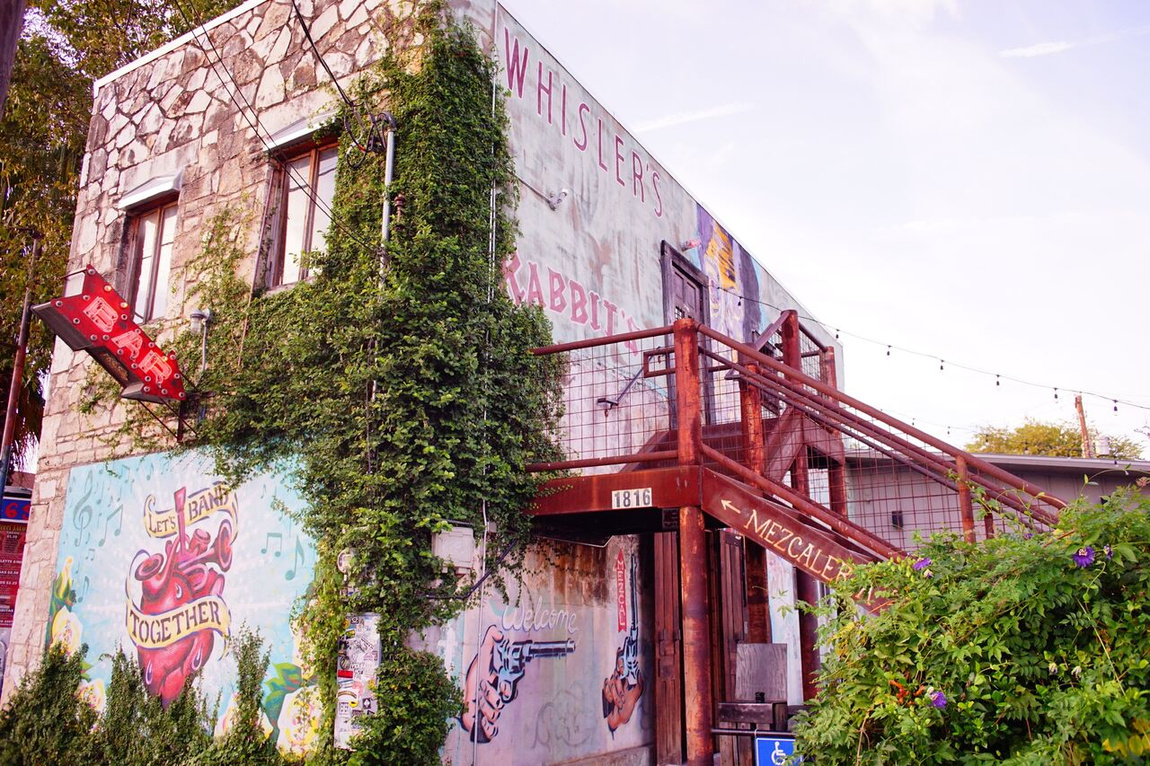 To Drink:
WHISLERS
Cocktails drive the nightlife in Kyiv, and speakeasies seem to be popping up behind every trapdoor. Our favorites are N::B, Lost & Found, Dogs and Tails, Barman Dictat, Loggerhead, and Paravoz. Ask a local about them before you go,as most are hidden speakeasies that involve sometimes elaborate, but widely-known entrance rituals. Most high-end restaurants also serve creative and thematic cocktails.
(Photo credit Mark Weatherford)
To Sleep:
11 MIRORS HOTEL
The South Congress Hotel, located in the middle of South Congress Street, has an immediate buzz about it as soon as you pull up. The bohemian design, focused on social spaces and curated food and beverage offerings, make it our choice as the Business and Pleasure hotel for Austin. The hotel exceeds expectations when it comes to amenities.
In addition to having an all-day cafe, a Japanese restaurant, a coffee and bakeshop, an American grill, a lobby bar AND a rooftop pool and bar, the South Congress Hotel offers its guests a personal shopper, a BMW house car service, electric bike rentals and motorcycle rentals. And at the end of a long night in Austin, you can lay in bed and enjoy Apple TV, Google Chromecast and Drafthouse Films on demand, all of which every room is equipped with. Rates are typically between $200 and $300 per night. Check out our shortlist of other places to crash in Austin.
(Photo credit Nick Simonite)
What experience are you looking to craft for your guests?
Excitement is the most important experience I'm looking to craft. I always want to make them excited, surprised and happy with my food.
I've learned the key to building consensus is be an active listener and have as much subject knowledge as possible.
Is an MBA worth it?
How did you chose UT Austin?
What are your travel habits?