Tokyo, Japan
On business in Tokyo? The best places to onsen, get coffee, have a cocktail, eat and visit.
If business sends you to Tokyo, try your best to book with a Japanese airline. We booked with United, but the flight was operated by ANA. And let me tell you... this is what flying should be like.
Everything revolved around service and hospitality. We flew business class, as we had meetings as soon as we landed, and the full bed option was a selling point.
What surprised us, however, was the meal service; not only were there multiple courses, but the quality was unlike anything else we have ever had in the air. Some of the highlights included the grilled mackerel, tuna sashimi and sea roe. The service was perfectly choreographed and akin to any fine dining restaurant experience. We could go on about the pleasures of this flight, but go ahead and experience it for yourself. If you get sent to Tokyo on business, push for the upgrade.
Tokyo is truly unlike any other city. It has the density of New York, but the cleanliness of Switzerland. For foodies, there is a constant FOMO when walking around— but fear not, you really can't go wrong. Standards are higher here for most things including public transportation, meat quality and hospitality. Tokyo has a strong cultural identity and unity, which allows it to function in such an efficient manner, however, also makes change/ adaptability tougher. You will notice that for such a tech-enabled city, cash is still a large way people pay. No matter how short your business trip is, Tokyo will surely leave a lasting impression. Because Tokyo has way too much to cover in one posting, we covered some highlights.
We had the fortune to partner with Boutique Japan, the leader in bespoke travel, who helped craft some of our itineraries.
At the time you land in Tokyo, you most likely will be all out of whack from the time difference and flying for 10+ hours. To set you right, go to the first 7 Eleven you see. Head right to the sandwich section and grab an egg salad sandwich.
We understand egg salad and 7 eleven should not be said in the same sentence; however, you will soon find the joys of the Japanese egg salad sandwiches. If you have a sweet tooth, also grab the syrup-filled pancakes. This quick breakfast will set you right.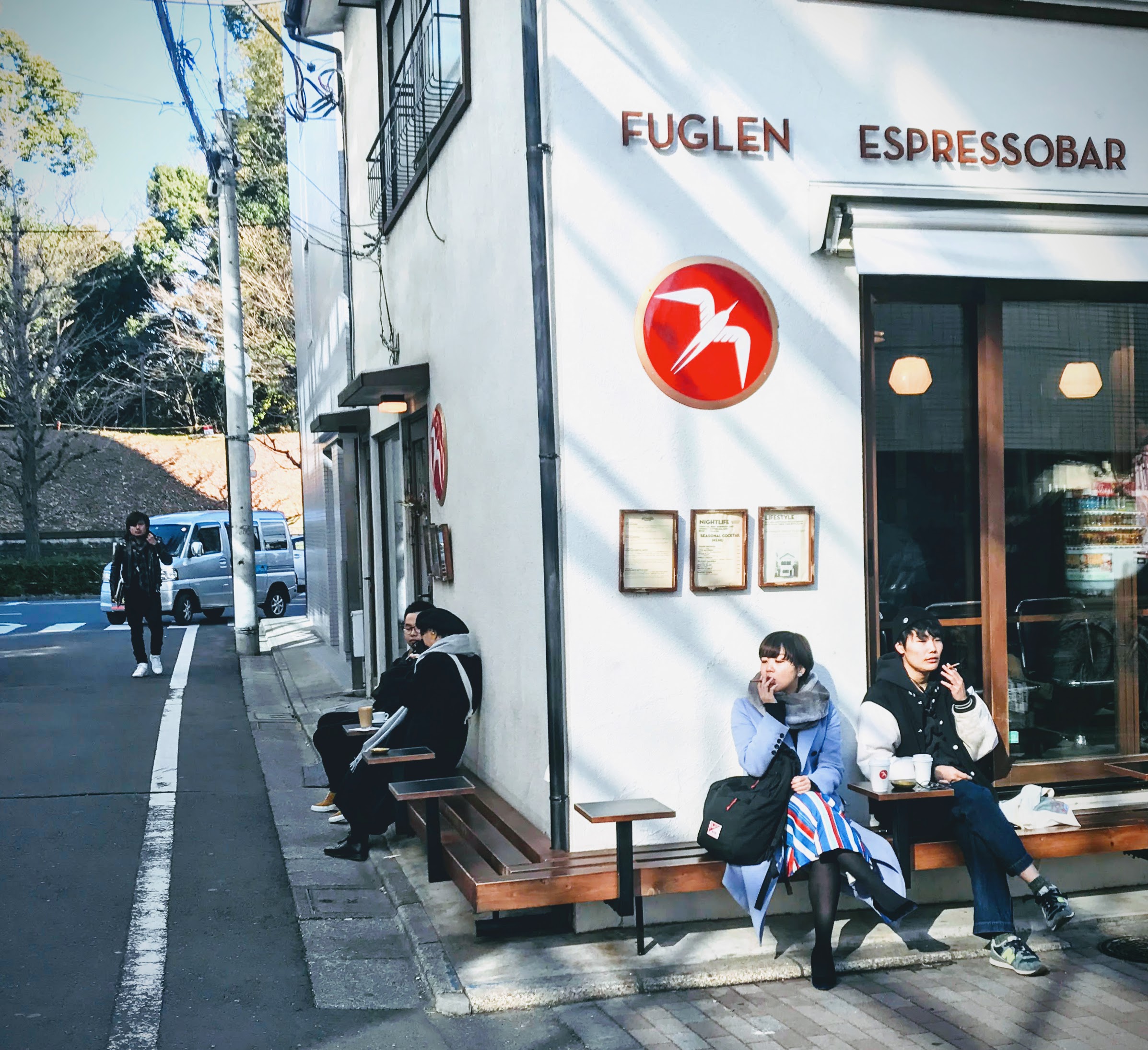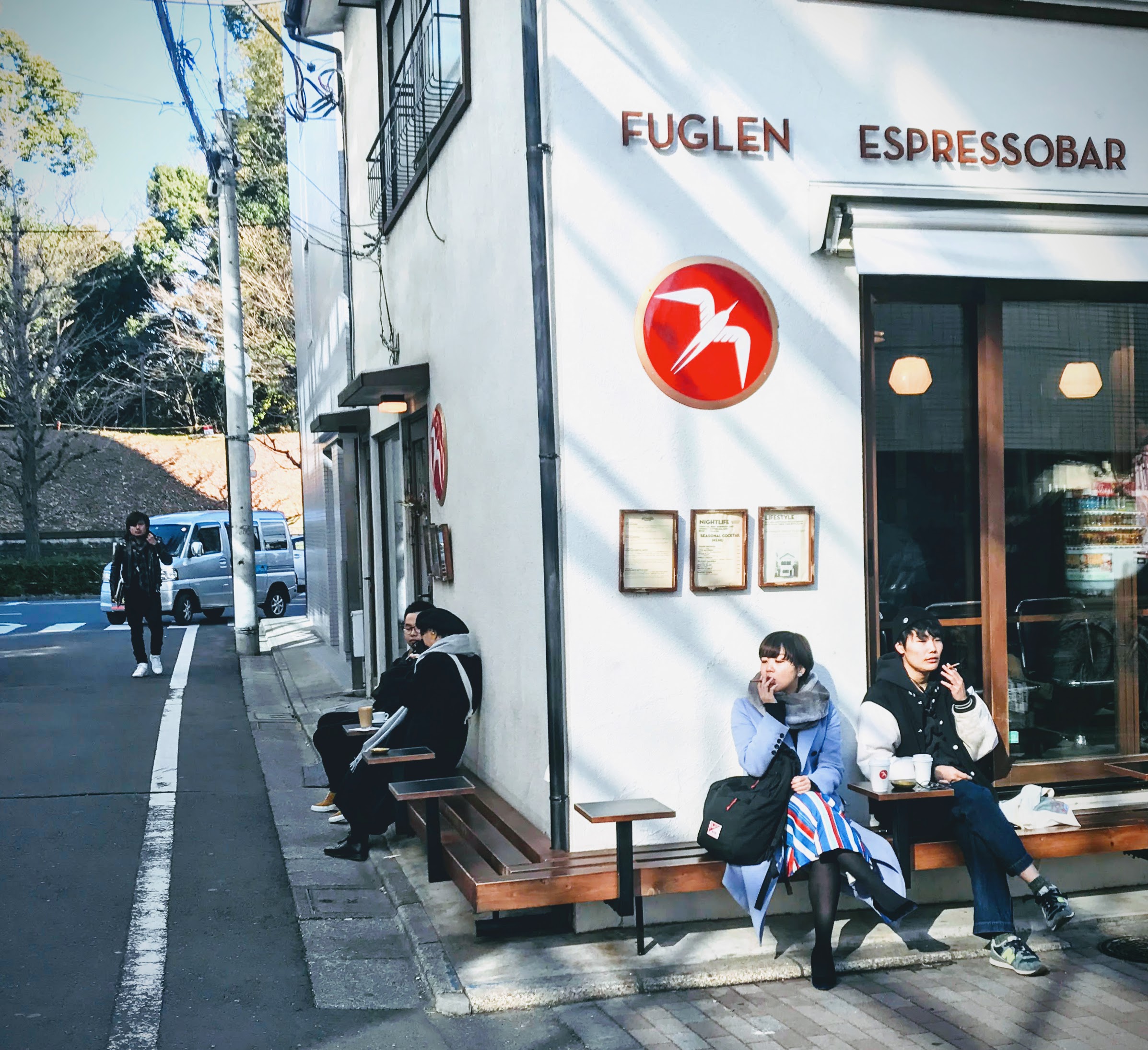 To Caffeinate:
Japan loves coffee, and Tokyo has become a magnet for high quality coffee. Our cafe of choice for business and pleasure was Fuglen Cafe. This quaint coffee shop nestled Shibuya, just a short walk from the famous Shibuya Station, is the perfect go-to for business coffee and meetings (space can be tight especially on weekends). The interior decor and vibe give the cafe a very vintage flare; however, the coffee is nothing but modern. This Scandinavian cafe offers several types of brews and drinks with a wide array of enticing flavors. Once you taste it, work will just feel like an excuse to spend your afternoon here. The Scandinavian-inspired pastries are on point, too.
To Soak
THERMAE- YU ONSEN
The best way to relax in between or after business meetings is hitting an onsen. The bathing culture is huge here in Tokyo. Thermae Yu Onsen, located in the Golden Gai district, is a fantastic option... Here are the steps for proper onsen etiquette (specifically at Thermae-Yu). Take your shoes off and stow them in a cubby, grab the key and proceed to the front desk. Opt for the pass that is roughly $24 (this will give you access to the main spa area). After you have changed into your bathing clothes, head upstairs and get ready to get naked...very naked. Leave any phobias of your body back in the cubby.
You will quickly realize that there is no sensitivity being nude, but it's rather the norm. Before you enter into any mineral baths, make sure properly wash your body at a stool. Once you're clean, enjoy the multiple thermal baths and saunas. Splish-splash between the cold plunge pools, hot bath massages chairs, outdoor natural hot springs and steam saunas.
To Eat
DEN
If you're looking to impress a client, or have the option to be taken to dinner on a business trip, go to Den. Chef Zaiyu Hasegawa puts on a performance for diners that will make you smile and laugh in awe. His modern kaiseki approach layers in complex flavors in simple dishes. The food changes with the seasons. Book ahead, and enjoy.
To Drink
BAR TRACK
Wrap up the evening at BAR TRACK, located in Ebisu (not to be confused with the nearby Bar Tram or Bar Trench!) This craft cocktail bar is a just the place to unwind after a busy day. Sit down at the large wooden bar and order a whiskey beverage (a highball did the trick for us).
The bartenders/owners of this venue are real audiophiles. In between mixing delicate cocktails, they spin vintage vinyl records based on the vibe. They also have several different varieties of free bar snacks, which pair nicely.
This is Aman's first urban hotel located in the financial district. If you are on business, this hotel might be outside of your budget; however, it is the ideal spot to meet a client for afternoon tea or an evening drink. The lobby is...moving. Aman has created a name for itself in the hospitality world for their magnificently designed properties. The Aman Tokyo is no different. The hotel prides itself on both the experience you have within the confines of the building, as well as the possibilities surrounding you when you step out the door. Within, the Aman Tokyo offers rooms that are luxurious sanctuaries overlooking Mt. Fuji, the Imperial Palace Gardens and more. The sleek, modern layouts and the advanced technology the rooms are equipped with will make you want to stay in bed all day to conduct your business; however, the skyline restaurant above you, a coalition of delectable Italian and Japanese cuisine, might sway you otherwise.
And if you still need convincing, the hotel's 30-meter swimming pool, yoga, and pilates studio, fitness center, all of which overlook the city, or the hotel's spa treatment and therapy rooms should do the trick. Like all good hotels should, the Aman Tokyo knows how to help you mix business and play. Outside of the luxuries of the hotel, adventure literally surrounds you. The hotel is happy to help point you towards the Imperial Palace Gardens, sign you up for a private iaido lesson and much more.
Go and get lost in this sensory overloaded fish market. You will find some of the best sushi and sashimi restaurants dotted in and around this market. Put away your review books and let your eyes and nose guide you. You will not have a bad meal.
Click below to read more about the market on our partner's website.
The Daikanyama T Site is certainly an ideal place to go for a coffee catch-up (skip the Starbucks and head to Anjin on the second floor), meetings or just a cafe to work out of.
The T-Site is a version of a bookstore unlike any you've seen before. Referred to as a "Third Place" between work and home in the Wall Street Journal, the Daikanyama T Site is an incredibly aesthetic, three-wing building concept surrounded by greenery that, as you may have guessed, is filled with books. But that's not all. Coffee, movies, music, magazines, stationery, travel itineraries, concierges, a pet store, an electric bike shop, a toy store and an eclectic restaurant can all be found within the site's infamous layout (while in Daikanyama, also stroll over to Log Road Daikanyama to sample craft beer at Spring Valley).